When both seats have been glued and set into place its time to put on the wheels. These should be slightly curved in at the bottom.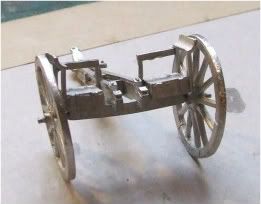 Once done the barrel can be placed into the lugs. Next place the foot rests in place. These go at the bottom of the ammunition boxes and they curve out away from the gun. I used a file to hold them in place whilst the glue set.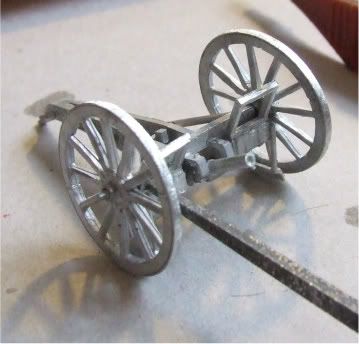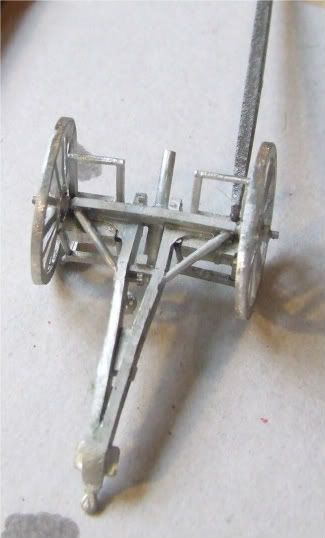 When se the trail bar can be positioned at the back which fits into the location at the end of the trail. Job done.