To be honest this could be anywhere with Mediteranean influence and indeed could be a hotel, inn, brothel etc.
Sadly I have no idea of the make as this was dontated to the Empress Miniatures games collection and he could not remember either. Not one that I recognise. It has had bits added such as chimneys and walls from the Empress range. All in all a nice wargames piece to work on.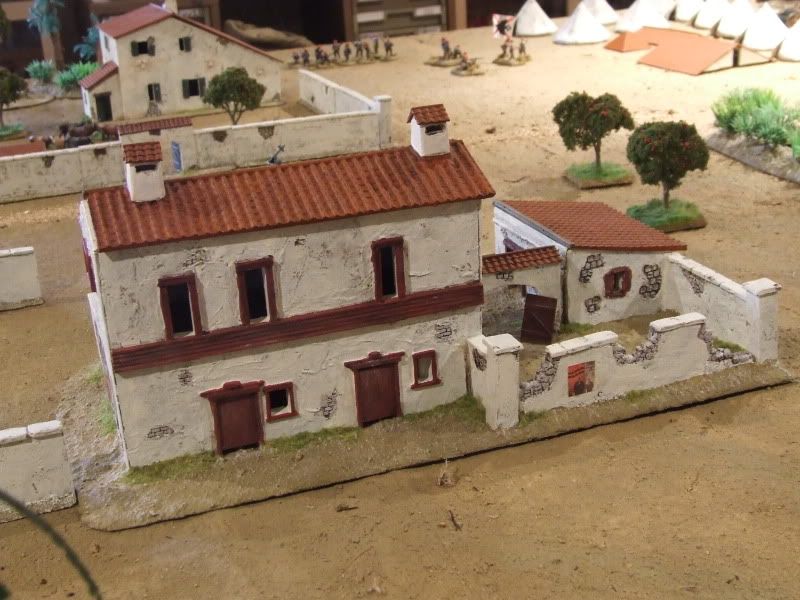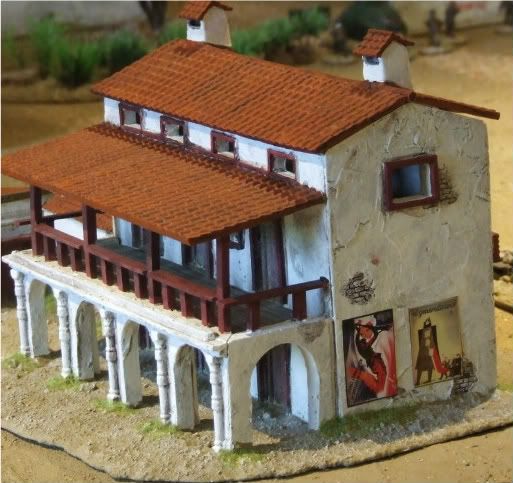 The posters are mainly down loaded from Google. I noticed that in some original photos of the SCW there were Laurel & Hardy posters so I put some of those up.