Got these at Salute. They are ever so slightly a smaller scale than the Empress stuff but not really enough to worry about.
First up is the Lancia Armoured Car.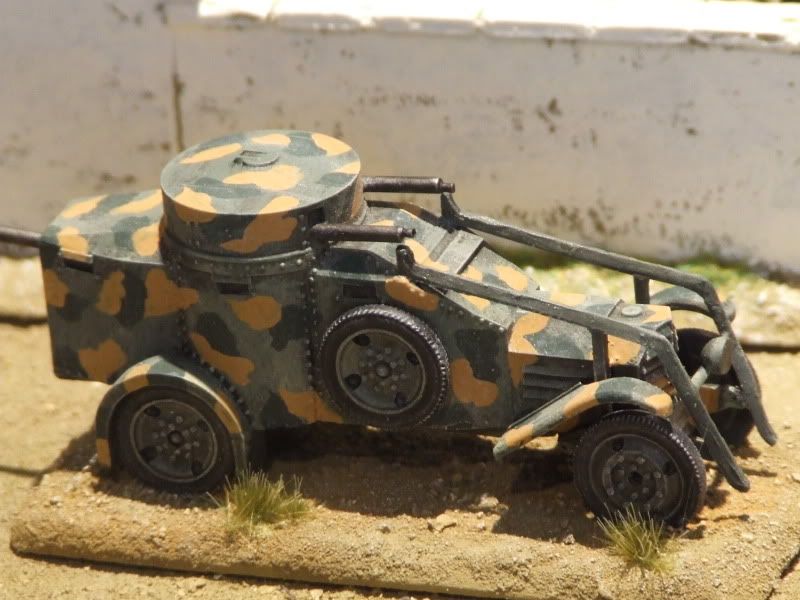 Secondly the Trubia Spanish Tank. Painted as a Basque region tank this creature is about the size of a bumper car. Great fun though.
Now some Empress localised modifications.